Doug started playing Pickleball in 2011 (with the GVPC!) and starting teaching Pickleball in 2012.
He has taught thousands of students in multi-session Classes, multi-day Camps, and Private and Small Group Lessons throughout the Greater Sacramento Area and in Eureka, Glendale, and Twin Falls, ID.
Several of Doug's students have advanced from the 3.5 level to win medals in 4.5 and 5.0 brackets at Regional and National tournaments.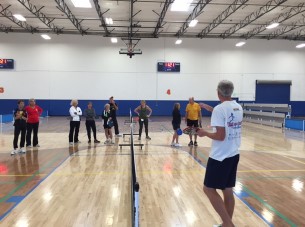 IPTPA Certified Instructor

6-time USAPA National's Medalist

2018 Golden State Senior Pro Men's & Mixed Medalist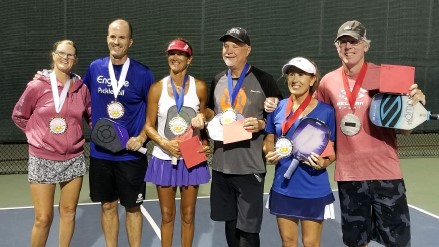 2018 Northwest Regional 50+ 5.0 Men's Singles & Doubles Medalist

2019 Fall Brawl 50+ 5.0 Singles Medalist

2020 California Open 50+ 5.0 Mixed Medalist

ATHLETIC COACHING

1998-2011 Youth Recreation and Travel Soccer Coach

2002-2012 Youth Recreation and Travel Basketball Coach

2012-Present Pickleball Instructor

TEACHING

Intro to Programming Instructor for College Math & Engineer Majors

Taught Real-Time Software Design & Implementation Class in San Diego, Seattle, and Malmö, Sweden